Ajay Sharma, International Coordinator for ALL LOVE Classes.
Contact: +91-8209304586 This phone number is for voice and Whatsap both
info@sekhemhealingcentre.com
Ajay Sharma:-Mr. Ajay Sharma is the founder of Sekhem Healing Centre.
He is an Power Of Powers & Sekhem Master, Teacher & Facilitator. He is also a certified Theta Healer, a certified astrologer and a certified vastu expert.
He is an Electronics Engineer and has worked as Director, General Manager for many reputed organizations. He was a pioneer in the Indian Computer Memory Industry and he has done some wonderful research work in RAM industry with minimum or no resources singlehandedly. He was also associated The Great Sir Charles Paddle in a project related to computer memory.
Innovation in any work done by him is his speciality. He runs a lighting company and he has invented a unique light which produces sparkles in any jewellery, which is otherwise seen in a television advertisement only. He runs a construction and interior designing company & he has designed the interiors of Sekhem Home himself which gives a feel of energy and beauty once you enter the healing home.
He has developed a unique "Art of Self Motivation" which can multiply human efficiency to a great extent and get miraculous results.
During his journey called life, he faced many hardships and obstacles because of being simple, clear hearted and non manipulative. During this period, his soul was looking towards real purpose of his life as he wanted to serve and help mankind. Ultimately, in search of peace and real purpose of soul, he left his job and shifted to Jaipur where he started his own business and simultaneously started studying about healing science. His soul led him to the world of metaphysics and he started learning astrology and vastu shastra.
Still he was not satisfied and he made a special connection with divine/creator/universe. He had many astonishing past life experiences with himself and his clients. Also during this journey he came to know the effect of karma on life. He has his own perspective to see things and has an interpretation based on his personal experiences. The clarity about Karma/Life/ Moksha given by him is highly relevant to anyone's experiences.
As devotee of lord Shiva, he wants to serve mankind in every possible manner he can and is always available for everyone who needs him.
Vandana Sharma:- Mrs. Vandana Sharma founded The "Power of Powers" Healing Technique under the divine guidance of supreme source. She is Sekhem Master, Teacher & facilitator. She is a Theta Healing Practitioner also. She is an entrepreneur and a self motivated woman.
She has a special and unique relation with Goddess Lakshmi, Goddess Durga, Lord Hanuman since her childhood. Over a period of time she developed a very- very special and unique relation with Goddess Sekhmet, Goddess ISIS, and the Creator/Universe. Since the beginning of her life, she was keen to know the real purpose of her life. She had many health problems including Arthritis, Fibromyalgia, Diabetes, Hernia, Hypothyroidism, Low Blood Pressure, Heart Problem. She learnt to heal herself from the Master Patrick Scott Ziegler and thus her journey started.
The biggest example of her healing is that she has got rid of her Arthritis, Fibromyalgia, Diabetes, Low Blood Pressure problem & Heart Problem completely. Her Thyroid and Hernia problems have reduced very much and are on a verge of getting cured completely.
She is the key person of Sekhem Healing Centre and the most powerful of all. She is an excellent time traveller and has the ability to change past / future. She can read your subconscious mind very clearly and she is capable of transforming your entire life.
She has been attached to Goddess Sekhmet. This is enough to prove how strong she is. She has specially come on this earth to spread love between humans and equality between male and female child.
She is transforming many people's life everyday across the globe. She is an amazing woman and is completely dedicated towards her work and a session with her is like a magical experience for every client.
Harshit Sharma:- Mr. Harshit Sharma, known to many as Harshal Sharma is a Power of Powers & Sekhem Master, Teacher & Facilitator. He is an extremely powerful source energy worker. He is a Theta Basic DNA practitioner also.
He is an aerospace enthusiast. He always has innovative ideas in his mind and he's always ready to explore the unexplored. He is involved in many space communities since a very long time and only dreams about exploring space. Since his birth, he's a big devotee of Lord Hanuman and Lord Shiva. Since his childhood, he used to pray god and heal his known without knowing about healing and used to think it as a magic of God. Growing up, he learned about healing techniques and was very keen to learn these techniques and help others. His interest in healing techniques started increasing after he got severe allergies in his eyes and his parents started to find a way to get his eyes cured properly as the medicines were not that powerful to give instant effect. After this incident, he, along with his parents, started doing self healing. Now he has learnt many healing techniques including one of the most powerful The Power of Powers and is now helping others. He is highly intuitive, an excellent time traveller, source energy worker
and has a special blessing from god that whatever he says becomes true.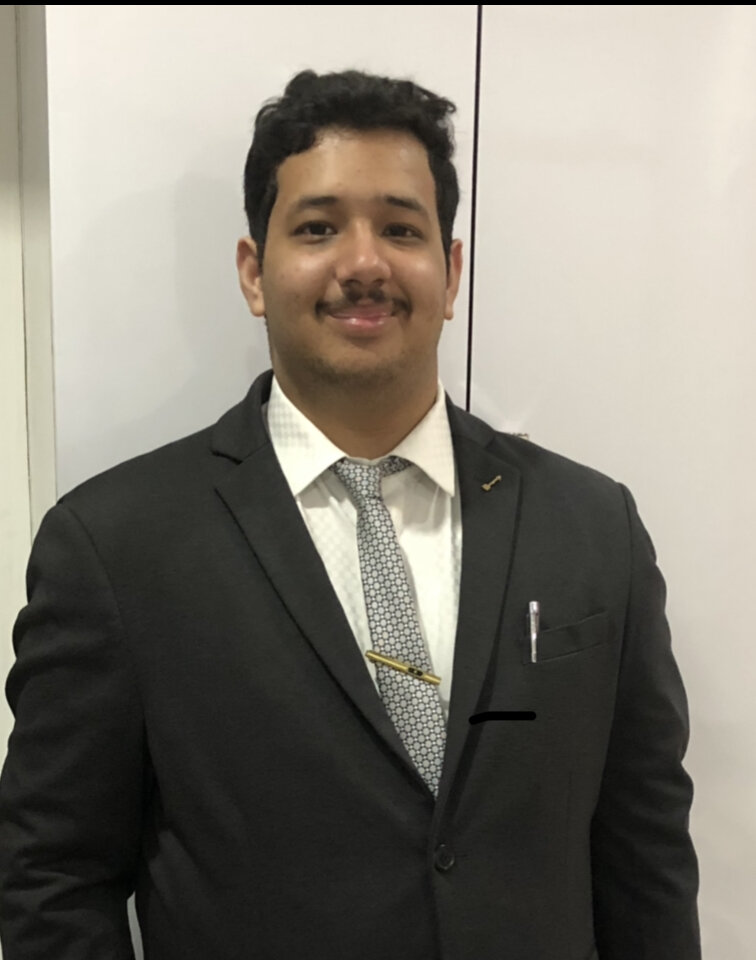 Ayush Sharma:- Ayush Sharma is the youngest member of this group. He is connected to source since he was nine years old. He is an Power of Powers & Sekhem Master, Teacher & Facilitator. He is an extremely powerful and has special bonding with Goddess Sekhmet and Goddess ISIS. He is a gem in the energy world at this very young age. He is a magical time traveller and can define the past or future with very fine details. It's just as we see a live program on a Television.